RENTALS
Originally, rentals were only for family and friends. Vinha Velha has been a secret, so to say...
Despite the extended amount of activities and the growing request for holiday rentals, Vinha Velha wants to remain a place to withdraw to. A place where you can step out of the hamster wheel and find a sense of peace and calm. The vast nature surrounding us invites you for long walks and the lake (just about 5 min by foot from the farm) is the highlight for young and old – especially in the hot summer months.
Visiting the stable during milking time is very popular with children. They are welcome to join and even to give it a try themselves!
The different accommodations have all their own style.
All rentals have their own private outdoor area and an equipped kitchen.

In the winter months the wood stoves warm the houses, creating a cozy atmosphere.

There is WIFI. However, remember that you're off the grid! That means the internet connection is not always stable and can be slow at times.

There is a common washing machine available for guests to use.

sheets and towels are included

Minimum stay of 4 nights.

Arrival until 6pm.

Check out until 2pm.

Prices on request.
CASA VICENTINA (CA. 50 QUADRATMETER)
Apartment with spacious kitchen and living area with two aditional sleeping possibilities on the loft bed. Separate bedroom with one double bed and a childrens bed (2-4years old). Bathroom with shower. Small terrace with its own garden and overlooking the courtyard.
Ideal for couples or small families.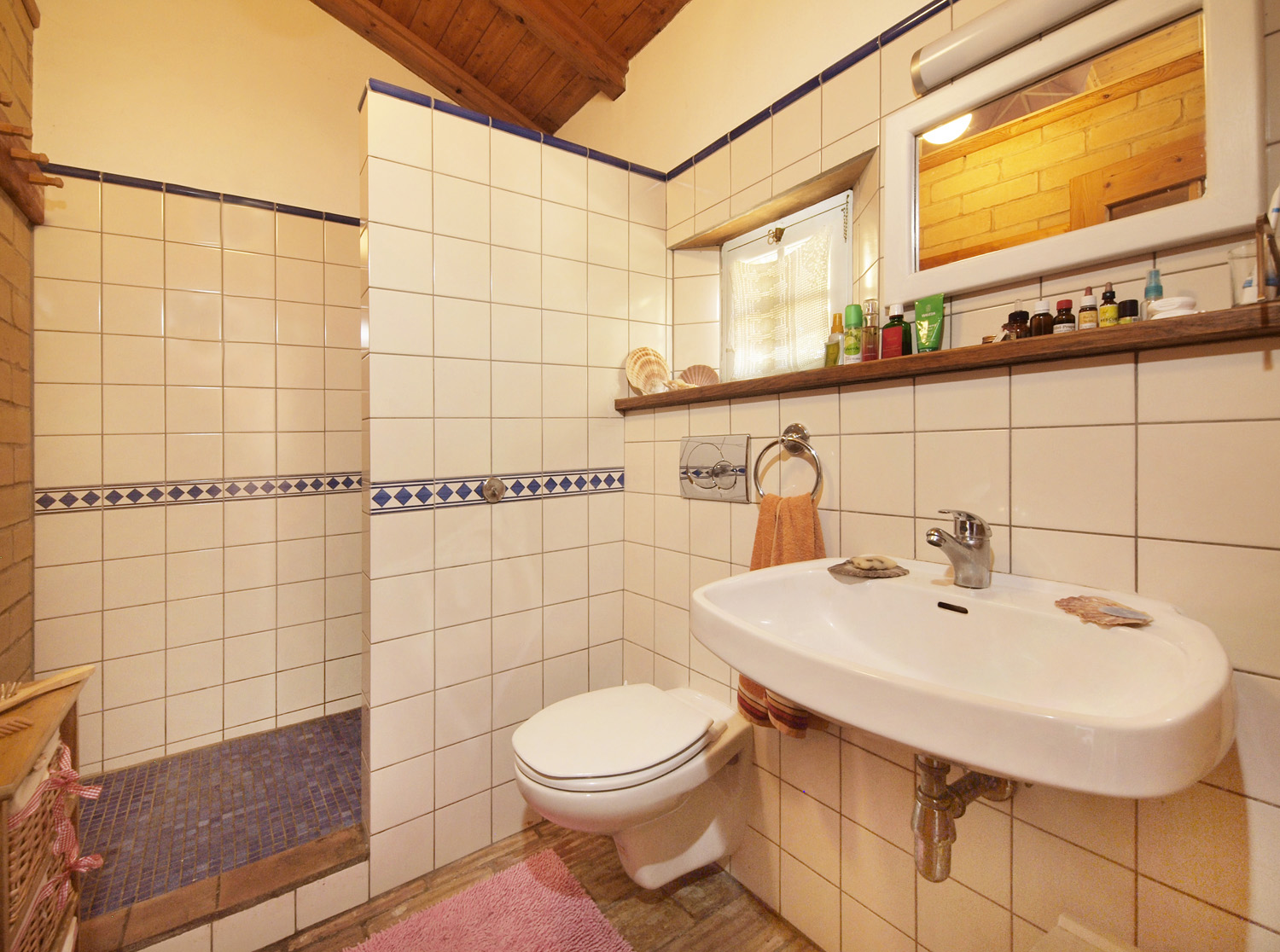 Casa Michael (~80 square meters)
Casa Michael is a spacious holiday apartment. It offers in total 6 sleeping options on 3 different floors (all connected). The highest floor is popular with kids; two or even three mattresses can be added on request. It also includes:
A big open kitchen with a lot of working space.

The bathroom is spacious and has two sinks.

Own washing machine in the closet area.

From the private shady terrace you have a beautiful view into the green.
Casa Nova (~60 square meters)
Casa Nova is next to Casa Michael.
There are in total 4 sleeping options in two separate rooms:
In the sleeping room there is a double bed and a wooden baby bed (suitable for kids up to 4 years).

In the living room there is a comfortable sleeping sofa suitable for 2 people.

Enjoy your breakfast in the sun on your own private terrace.
Single Room
In the same building as Casa Michael and Casa Nova there is a single room on the upper floor, which includes:
Bathroom with toilet in the hallway.

The spacious balcony has a beautiful view over the surrounding area.
Casa Taipa
Casa Taipa, is a small, cozy apartment. Built traditionally with rammed earth, this apartment is located directly above our cowshed.
The double loft bed has space for up to 4 people.

Wind protected private terrace, boasting a view over the grassland.
Caravan
Small and everything self made!
Ideal for two people.

Beautiful view into the lush greenery from every window.

Shared bathroom and toilet only one minute by foot.